Facebook Fan Page- From Facebook Fans to Fantastic Customers!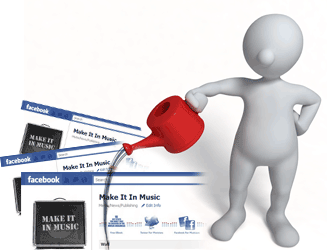 At Phaneso Technologies, we provide you with an engaging and well designed custom facebook fan page.
A facebook fanpage allows limited features like just uploading videos, images etc., which may become monotonous and uninteresting. So it's very important to have customization of your fan page which allows adding engaging features like polls, quizzes, give - aways etc, moreover you have a control over your Fan page.
We help you to capture your targeted customer's attention by customizing your facebook fan page in a way which is expertly designed and it goes in line with the theme of your brand or business.
Around 20 million people connect to various brands and business via facebook fan page every day. To achieve your share of Fans (customers) it's important to have a highly customized facebook fan page.
Our custom facebook fan page will help you to:
Connect with your audience - Your fan page allows you to connect with millions of facebook users and attract them to Like your page and become your Fans.
Engaging with your fans - Adding various customized features helps to engage the customers and provide them with compelling content which will encourage them to share it and thus increase your fan base.
Frequent updates of products/services - Your facebook fan page allows to frequently update your fans about your products, services and news worthy events related to your business.
Enable two-way communication channel - Setting up two way communication channels with the help of features like polls, quizzes, freebies etc., which will help you to develop a good relation with your fans.
Phaneso Technologies helps your business to have a strong facebook presence and have a highly functional and well-designed Facebook Fan page.
To know more about our custom facebook fan page development, just fill up the form and an expert from our team will get in touch with you.