Facebook Application - Evolving with the trend!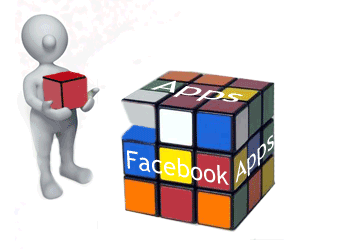 Our expert
facebook application developers
will create viral & engaging
custom facebook applications
that will help you to achieve your facebook marketing goals.
Adding Custom Facebook Applications, allows deepest level of connect to the target market(fans) and also boost viral marketing.
With years of experience and expertise we develop powerful and feature-rich applications with beautiful interfaces to match individual client's requirements.
Custom Facebook Applications like Trivia, Games, Gifting etc, helps your brand or business to provide your fans with amazing user experience as well as it will give you an edge over your competitors.
Phaneso Technologies provides different genres of facebook applications like-
Facebook Game Apps.
Quizzes & Trivia
Gifting
Contests
Brand Awareness Apps
Applications add-ons
Galleries etc
Our custom facebook applications help you to:
Engage your fans - Custom facebook applications allows you to engage your fans, grab their attention and encourage them to take the desired action.
Enhance viral traffic - Adding various creative custom applications, helps your brand to draw large volumes of web traffic by attracting your facebook fans in a way which is interesting and captivating way.
Helps in brand marketing & promotional advertisements - We provide you with various intriguing and attractive facebook applications which will help your brand to stand out, allow the promotions as well as marketing of your business in a very innovative manner, thus enhancing your fan base as well as sales of your brand.
Tackle Competition - We provide you an edge over your competitors by developing custom facebook applications which are unique to your business and which will create a distinct image of your brand or service on the facebook platform.
At Phaneso Technologies, our professional application development team will leave no stone unturned to fetch your brand strong position on facebook as well as establish strong engagement with your targeted customers(fans).
To know more about our Custom Facebook Application Development, please fill the form and an expert from our team will get in touch with you.
Web Value
Traffic Generation