Online Reputation Management - From Complaints to Compliments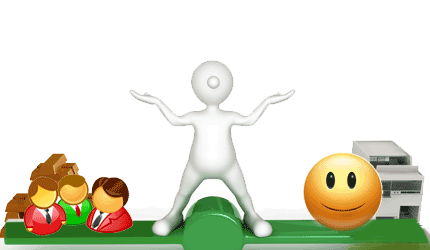 We intend to protect your overall Online Brand Reputation.
We know that, it takes sufficient amount of resources and years for a brand to be fully established. Negative comments and reviews can have a significant impact on brand's image.
Moreover, good things written and said are often not remembered for a long period but Bad things remain in a person's memory for a longer duration.Hence, it's very important to manage your Brand's Online Image.

Our ORM Services can help:
To improve your brand's image on all the social platforms.
To neutralize the impact of negative comments by the means of positive comments.
To enhance your online presence by the constantly taking part in various communications and conversations, that adds to your online image.
For Online Reputation Management, there are no standard steps it varies from business to business depending on the problem faced by them. At Phaneso Technologies, we conduct an in depth analysis of the Negative reviews and based on the reviews, we strategize the flow of our ORM Services. Each strategy is catered to meet your specific needs.
We don't provide any legal advice or legal protection to your business nor do we assist you in any legal issues. We help you to improve online reputation of your business and we protect your brand from negative reviews and comments on various Social platforms.
To know more about Our ORM services, fill up the form and an expert from our team will get in touch with you.
Traffic Generation
Web Value